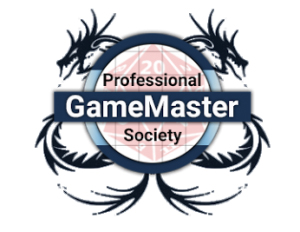 Professional GameMaster Society
Founded: 2014 – A collaborative discussion Society dedicated to the exploration of methods and techniques for Professional Gamemasters in the pursuit of exceptional quality RPGs for fun and profit.
If you're interested in Professional GameMastering, please join us and contribute your thoughts, experiences, and energy to the Society of Professional GameMasters. Our Community is here: PGMS on Discord
Also, please check out our freshly updated Resources page which links to some useful sites for Pro-GMs!